CPR Facts
Q. What if I don't remember the compression to breath ratio, or do too many cycles?
A. What matters most is that you are assisting the victim by checking your A-B-C's. Depending on what is working, you will then provide basic life support by breathing or breathing and compressing. The most critical aspect is providing oxygenated blood to the brain. Remember, by doing something you are giving the victim a chance, if you do nothing the victim's chance for survival diminishes quickly.
About Us
Our passion to save lives, has powered us for over 25 years. We are constantly reminded how important our course material is by the calls we get when one of our students saves a life.
CPR Rescuers was founded by Ray Smith, he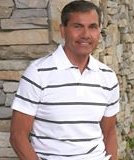 continues to be extremely active in developing and enhancing all of the class material. Ray is a registered Respiratory Therapist and holds degrees in Psychology, Education and Nutrition.
Courses
CPR Rescuers offers many diverse programs to suite your individual needs.
We believe that learning our material will not only help you and possible someone you know. With over 28 years of experience we have learned how to keep our students excited about learning the material and most importantly… leave with the knowledge that they can Save a Life!